Bitdepositary is an online platform that gives businesses the platform to create proofs-of-concept or POCs, and send them through to a panel of experts. Once the experts have conferred, they deliver a verdict regarding the project proposal and then investors will be able to send funds through to the project of their choice.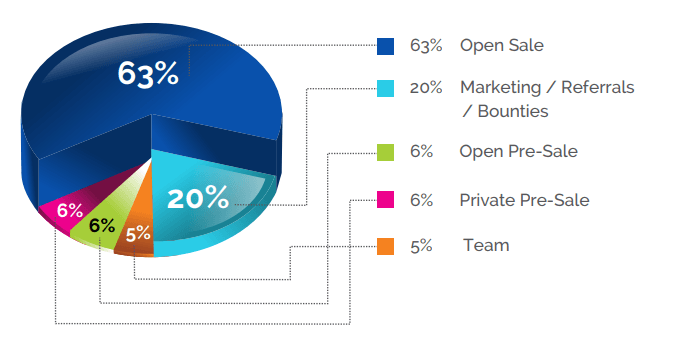 Token
Token – BDT
Platform – Ethereum
Type – ERC20
Price in sale – 1 BDT = $0.10 USD
Minimum investment required – $10
Total tokens for sale – 750 000 000 BDT
Accepting – BTC, ETH, LTC, BCH, EOS, Dash, PayPal
Soft Cap – 1 000 000 BDT
Hard Cap – 50 000 000 BDT
Website | Whitepaper | Telegram | Facebook | Twitter
How It Works

Investors will have the opportunity to review all aspects of the startups, from the planning documents created at the inception of the company right through to the breakdown of the projects potential stakeholders. In addition, a dashboard will also appear to show investors what the projected viability of the POC within the physical market itself is also projected at this time. Once the POC has been held, and the board of expert managers are satisfied with the POC, investors, and individuals may have access to your project so that they can invest within your company.
Bitdepositary ensures utmost safety at all times, not just from external organizations but right through to serious threats thanks to the use of blockchain throughout the framework of the platform. Bitdepositary also integrates with one of the leading ERP systems within the world at the moment; SalesForce thus ensuring everything is smooth, effective and efficient.
What It Solves
Bitdepositary helps to protect consumers everywhere by ensuring that the chances of a user making a harmful decision and engaging in a potentially negative chain of events is now below minimal. They do this by providing complete information, with plenty of analysis and survey investigations in order to show unbiased views of the market.
In addition, Bitdepositary uses the latest blockchain technology for its users against the infiltration of scams to the platform. The barrier to scams is achieved through the panel of experts from across several industries, including lawyers, IT personnel, and industry-specific experts.
Finally, helps to minimize the chance of token theft through ensuring that each and every token purchased must pass through the framework and will, therefore, be allocated to each users ID.
Conclusion
Bitdepositary is helping to ensure that investors and the ICO startups are no longer on two opposite ends of the playing field, while also making innovative use of blockchain technology and information. This is definitely a token worth watching.