Unfortunately, as something becomes bigger and attracts people to the potential of a product to do good and the product begins to gain traction within the market, the product – in this case, Cryptocurrencies – also gains the undesired attention of illegal groups. This is probably the easiest way to explain how a sum greater than $750 million has been siphoned out of Cryptocurrency trading platforms within the first six months of this year. To make this whole scenario worse, the amount stolen in just the past few months happens to be three times the amount of money stolen in 2017.
The Report Findings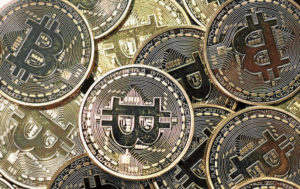 Analysts have noticed the trend and based on the current findings have predicted that by the end of 2018 a total of around $1.5 billion could have been stolen from the entire Crypto market. The report detailing this analysis has been published by CipherTrace, the American company specializes in blockchain technology integration and the use of anti-money laundering or AML techniques for financial institutions and Crypto-startups. According to the report, illegal organizations have managed to carefully maneuver a total of $1.2 billion out of the Crypto trading platforms since 2016.
It isn't hard to see that these 'robin hood' criminals are becoming bolder as time goes by, not that long ago CoinCheck was hacked and lost $50 million, another example is that of CypheriumChain who had $10 million stolen from them. All Cryptocurrency tokens that have been illegally obtained are always laundered so that the original identity of the criminals cannot be tracked down. This is achieved through the use of a service, known as laundries or mixers, the criminal will send in all of the stolen money or Cryptocurrency tokens from various other clients names.
How The Fraud Is Conducted
The system will then combine all of these monies into a mismatched pile; the output of this pile will then create new Cryptocurrency tokens which can then be used without knowing it is a fraud. There are a couple online mixers that a person can investigate, for example BitBlender, BitCloak and CoinBlender are all mixers. Yet, it is important to note that the majority of these services do not run on a free of charge basis and for every set of coins that they are required to combine together, there is a set fee.
Yet, when one considers the ramifications that a single action of laundering can have across people's lives one has to wonder if there are other
possible avenues that a criminal can be involved in? The answer to that is through Cryptocurrency gambling sites. This is mainly due to the fact that at present these sites have very few Know Your Customer or KYC standards built into the framework as yet, this allows individuals to use the site as an effortless transaction hub without regulation.
A Wrap Up
Unfortunately for Cryptocurrency advocates, the perusal of Cryptocurrency sites as a hunting ground and waylay point for criminal organizations has garnered the attention of legislators from around the world. This has led to serious interventions and calls by government to introduce a whole bunch of regulations into Cryptocurrency models, and these will only continue to become more stringent as Cryptocurrencies attempt to become a mainstream form of currency.