The Basic Attention Token (BAT) and Ox (ZRK) coins were recently listed by Coinbase. This has resulted in price surges as the two Tokens are now available to a larger market meaning that their demand is on an upward trend. On the same note, Stellar (XLM), Zcash (ZEC), and Cardano (ADA) are also attracting investors following announcements that the Tokens will be integrated into Coinbase Pro and Coinbase.com. Crypto markets analysts believe that the current upswing of these prices is a positive reaction in the market to the expectations that the Cryptocurrencies will be bullish once they are officially on the listing.
Coinbase Listing Of Tokens Excites The Markets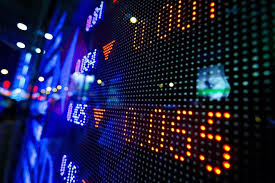 Coinbase is a leading Crypto exchange with a worldwide market base of over 25 million users. This includes tens of millions of individuals with Coinbase-powered Crypto wallets that have been proven to be secure, efficient, and reliable for holding Digital Asset private keys and even initializing Blockchain transactions. Because of the immense benefits that the network proffers to users, data shows that most Tokens experience a price surge when they are listed on Coinbase.
Coinbase Crypto exchange offers two platforms that are designed to serve traders in different capacities. The first one is Coinbase.com. This network is for Crypto investors who only need to trade Tokens for basic motives such as transactionary, or ownership. Secondly, Coinbase Pro offers advanced features for experienced investors who would wish to make strategic investments in which they can reap maximum benefits.
BAT And ZRX Tokens Were The First To Be Listed
On November 2, BAT and ZRX were the first, in this case, to be listed on Coinbase.com and Coinbase Pro after expressing interest in May 2018. On the case of BAT, its price nearly doubled prior to the listing. However, the value underwent auto correction after the official listing where it shed 32 % of its value from $0.37 to $0.25.
ZRK Token also doubled prior to the listing largely due to the hype around the prospects but it later corrected itself by plunging marginally after the actual listing. It is important to note that despite the plunge after the listing, the overall values of BAT and ZRX remain to be more than the initial value before the announcement of Coinbase integration. This means that listing actually has an overall effect of triggering a bullish run that tends to overcome any short-term bearish cycle.
Stellar, Cardano, And Zcash Are Also Surging Ahead Of The Listing
XLM, ADA, and ZEC are set to be listed on Coinbase pro and coinbase.com. Already XLM has recorded gains of 27% from $0.22 to $0.28 from the beginning of November 2018. Cardano (ADA) is also trading at $0.076549 having gained by 1.76%.
Although ZEC was initially on an upward trend along with ADA and XLM, the Token experienced a slight plunge in the last 24 hours. Data from Coinmarket cap reveals that there was a 3% drop, However, the overall price has in the period from November 2 gained by about 9% from $114 to $125.