Binance chief executive officer Changpeng Zhao believes that Bitcoin price is about to enter into a long-term bull cycle. He further believes that for this to happen, there has to be a factor that triggers the Cryptocurrency markets and excites investors into buying BTC. He does not mention any event but there are thousands of events that could make BTC spiral into a cycle of gains.
Zhao says that the price action on BTC has been narrowing, meaning that the market has been stable for quite some time where any bulls and bears have been trading off to leave a marginal gain or marginal loss that was hardly sustained for a significant time.
Bitcoin Price Data Has Been Interesting To Watch In 2018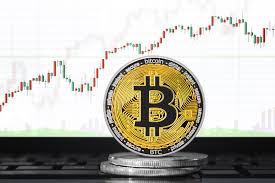 The highest level that BTC has ever achieved was recorded on December 17th, 2017. During that day at 18:54 GMT, BTC prices peaked at $19, 470 sending the entire world into a craze especially to Crypto enthusiasts and analysts. The price, however, underwent a period of a bull run that wiped of more than 25% of the gains. So much that BTC was changing hands at $13, 468 on January 1, 2018, as the year began. There was optimism in the next two weeks when BTC gained to a high of $16, 932 before plunging to $14, 234 days later which marked the beginning of a tumultuous cycle of bulls and bear in 2018.
On August 14, after a cycle of bearish trends, BTC plunged to a low of $5, 971. However, the market entered into a bull cycle that brought the price to a short-term peak of $7, 375 on September 5th. However, unexpected news about the decision of Goldman Sachs to withdraw a plan to set up a Crypto trading desk dealt a blow on BTC, wiped off the gains and plunged BTC market to a cycle of steady pricing between $6, 000 and $6, 800. At A closer look at the data, $6, 000 appears to be the level of support and $, 6, 800 is the resistance level that BTC needs to break out in order to grow exponentially.
Bitcoin Is Waiting For An Event To Trigger A Breakout
Binance is the largest Crypto exchange platform in the world by volume of trade. Changpeng Zhao makes the prediction as data shows that BTC is only lacking a catalyst to trigger a bull run. It is critical to note that Binance platform also offers tools to analyze the direction that a price trend is likely to take, but since the most recent data is used to predict the future, it is clear that predicting BTC price cycles is also mostly impossible as bear runs have been alternating with bull runs in 24-hour observations.
For example, a 24-hour analysis for 13th November reveals that BTC is valued at $$6, 342 which is a loss of 1.01% of its recorded gain on the previous 24 hours which was $3.3%. Hence, it is not conclusive to rely on past data as a prediction indicator as prices can be misleading.
One Of The Catalysts May Be The Bitcoin ETF
The US SEC postponed a plan to determine a BTC ETF that was supposed to be revealed on the end of September 2018. Although the markets did not plunge as a result, the trade volume for BTC has stagnated. The decision is set to be revealed 'soon' and experts are sharply divided over the SEC decision.