Amir Sarhangi, the former head of rich communication services (RCS) at Google has joined Ripple Labs. According to the Crypto startup, the former executive at the giant tech company will now be the Vice President of Products at Ripple. Recently, the blockchain-based company has been involved in various developments that are expected to enhance its growth.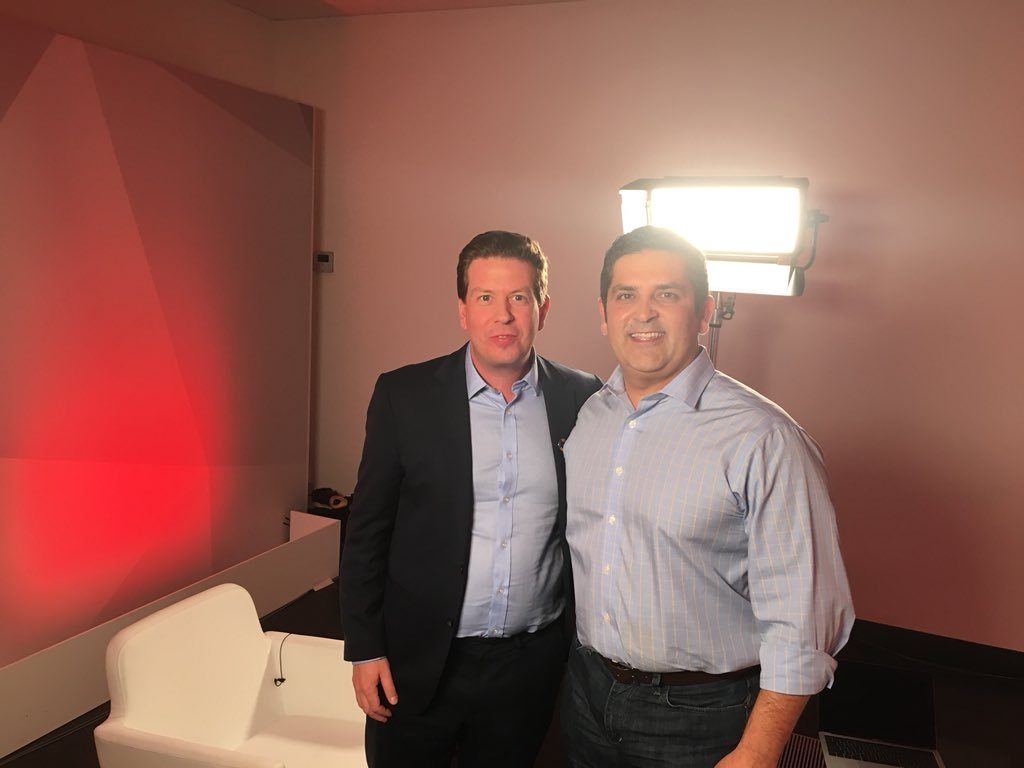 Ripple Has A New Executive
Ripple Labs has now hired a new executive that it hopes will help RippleNet reach its potential. RippleNet is a product of this company that allows seamless and near-instantaneous worldwide transactions. The blockchain-based firm believes that the transparency and end-to-end tracking of this product will enhance its growth and adoption.
Reuter recently reported that Amir Sarhangi, the former head of rich communications services (RCS) has joined Ripple. According to the news outlet, Sarhangi will now become the Vice President of Products at the company. The Crypto-startup is optimistic that his vast experience in technology and the corporate area will be of great benefit.
About Sarhangi And Why He Is Fit For Ripple
Sarhangi has worked with various tech companies in his career. In 2015, Google acquired his startup Jibe Mobile and selected him to spearhead the company's new wireless messaging system. Google's decision to acquire Jibe Mobile was tactical as the company developed technology that made it easy for cell service providers to use RCS.
At Google, Sarhangi was made the company's Director Product Management & Partnerships, Messaging. He also worked at the firm's workshop for experimental products, the Area 120 Company as a board member. In the few years that he has been with the giant tech company, he has got a chance to interact with some of the best people in the tech sector. Furthermore, he has gained experience in marketing as he played a more role in promoting new tech products at the company.
Sarhangi founded Jibe Mobile alongside Steve Schroeder. Before the acquisition by Google, the company had carried out two funding rounds that saw it raise over $9 million. Apart from the two companies, Sarhangi has also worked with Vodafone and Deloitte. Between 2002 and 2006, he worked with Vodafone Japan as Senior Manager. He, therefore, has enough experience in leadership to bring changes at Ripple.
How Ripple May Benefit From Sarhangi
Recently, Ripple has been keen on promoting RippleNet. The new blockchain-based platform is allowing users to send and receive money cross-border seamlessly and has continued to become popular, and now has about 100 clients. Some of the company's main customers include payment providers, remittance operators, and banks. The Crypto-startup is optimistic that Sarhangi has the right skills and experience to enhance the adoption of this new product.
Recently, RippleNet has recorded major gains as more companies around the world have adopted its platform. A few weeks ago, Moneytint confirmed that it had integrated RipppleNet to enable its customers to send or receive money in Israeli New Shekels. In another successful trial, RippleNet enabled users to send money from Malaysia to Spain at what officials said was a lower cost and time.