One of the major goals of the cryptocurrency industry as a whole, for 2018 that is, has been to have a Bitcoin ETF or Exchange Traded Fund formally approved by the US S.E.C. or Securities and Exchange Commission. So far two applications that have been submitted by the Winklevoss brother's on behalf of Gemini have been rejected. However, this has not diminished their spirit, nor has it is undermined the goal of the industry as a whole. In fact, both of these rejections have served to gain even more traction and eagerness amongst the major players in the industry to be the company that manages to get it approved. The race is on, let's check out what is happening.
Interview With An Analyst
Kelly, a data analyst specializing in cryptocurrency has shared his opinion on CNBC that a Bitcoin ETF will be appearing at the soonest in the early days of February 2019. Brian Kelly was being interviewed on CNBC's Fast Money on August the 23rd. This after the fact that the S.E.C. has rejected nine separate applications for Bitcoin ETF's to be formally established by a total of three non-related crypto firms. In fact, these applications were rejected on August the 22nd.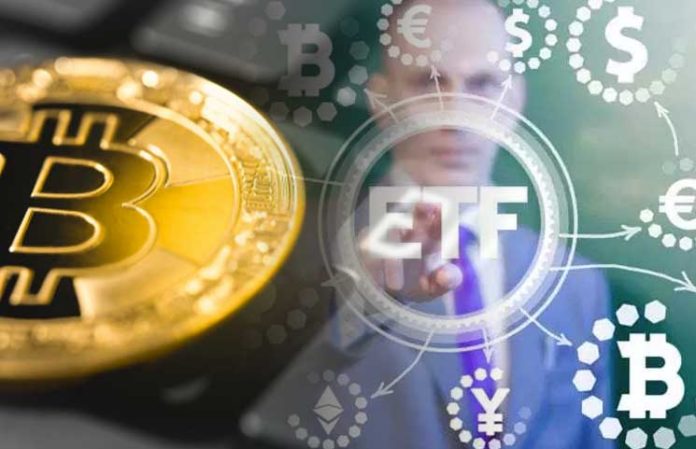 What Is An ETF?
One can define an ETF as a shared investment which gives various stakeholders the opportunity to pull apart the collective ownership of an asset, commodity or index into a number of shares. The ETF will then keep watch over the total net worth of the asset, which will ultimately be traded via an exchange and thereby allow the shareholders to earn a revenue source. The crux of the matter comes in that ETF's are by definition securities and therefore require stringent supervision on behalf of the government.
Kelly went on to say that an application made by an investment firm – VanEck – in conjunction with a financial institution – SolidX – has not been outright rejected and instead has been given a later date for judgment. The S.E.C has stated that they will only reveal their final thoughts in September which Kelly believes that the S.E.C. will very likely delay approving it until February 2019, in order to create clearer guidelines and legislation frameworks.
The SEC's Worries
Some of the hang-ups that the S.E.C. currently has with the approval of a Bitcoin ETF is that they are unclear as to how they would be able to keep watch over the possibility of fraud and manipulation of trading on exchanges both locally and abroad. An additional gripe is that the ETF market is not of a large enough volume to warrant actually establishing one anytime soon, however based on the current expansion rate for the Bitcoin Futures, Kelly believes that the need will begin to present itself much clearer soon.
Most interestingly is that the Intecontinental Exchange or ICE has begun working on a worldwide platform that will allow for a legal way to purchase and trade assets in order to boost the securities platforms. This will likely be a big push for the US S.E.C. if the platform is proven to be successful.