Swissquote has become the first bank to help its customers participated in ICOs. Previously, the Swiss bank has been allowing its clients to buy and sell Cryptocurrencies. The bank has said that it will assist its users to participate in LakeDiamond ICO. This company is involved in in the production of lab-grown diamond and is planning to raise enough money to buy equipment.
LakeDiamond ICO Underway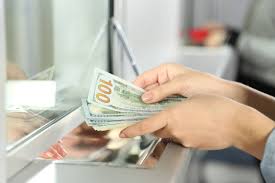 LakeDiamond has said that it is going to offer an ICO. Currently, the pre-sale of this ICO is underway. The participants will get a 10 percent bonus up to a maximum of 4 million CHF (almost $4 million). This is a great opportunity for those who would like to invest in the project given that the public sale will commence from January.
LakeDiamond is involved in the production of lab-grown diamonds. The token, LKD will be pegged to the cost of producing the diamonds. One token's value will be equal to a one-minute operating time of the machine involved in the production of the diamonds. The coins will not be divisible to smaller units as one minute is considered the smallest unit.
It has been revealed that one LKD toke will sell at 50 cents. LakeDiamond has said that it will supply a maximum of about 6.8 million tokens. The company is optimistic that it will raise enough money to improve and buy more equipment to boost the production of lab-grown diamonds.
About Lab-grown Diamonds
For many years, the diamond market has been dominated by earth diamonds. In some cases, the entire process from mining to the processing of this mineral into final products has been associated with controversies. Apart from the exploitation of some miners, there have been cases where some people have been using proceedings from this industry to cause war and political instability.
Lab-grown diamonds have emerged as the alternative to earth diamonds and claim to be more ethical. However, not all people hold this opinion. The fact that production of these diamonds requires less labor means that they could lead to a loss of many jobs. Some people say the production of lab-grown diamonds is concentrated on the hands of a few people, which is bad for an economy.
Nevertheless, lab-grown diamonds are a product of technology. This is not the first time that science has come face to face with nature. Previously, technology has managed to disrupt nature and brought important changes. Investing in a company involved in the lab-grown diamond production is a wise idea given that the demand for diamonds is growing every day.
Swissquote And LakeDiamond ICO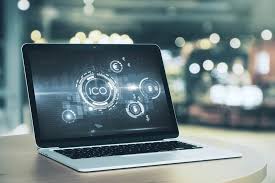 Despite the many issues being discussed about diamonds, investing in a company to assist it to grow cannot be regarded as unethical. Furthermore, LakeDiamond is only trying to meet the high demand for diamonds in the market. Its decision to enter this industry is a major benefit to diamond customers, as it will provide them with more options. Swissquote is only assisting its account holders to invest in this promising investment opportunity.
ICOs have been around for some time and have helped many businesses to raise capital. Cryptonaughts have participated in these ICO even before the banks knew about them. The latest move by Swissquote can be taken to show that the Crypto sector is maturing. What is evident, however, is that the role of banks in ICOs may evolve with time.