WORLDOPOLY Ico Review
Worldopoly is an online collaborative game engine that brings in the concepts of Blockchain and DAG technology into a highly complex, strategy-based game. Players will utilize the WPT tokens as not only the mode of currency within the game but also as a way for them to potentially earn revenue while playing. Most interesting of all is that players will no longer be buying a spot in some fantasy land but now can potentially 'own' a real street in a real town.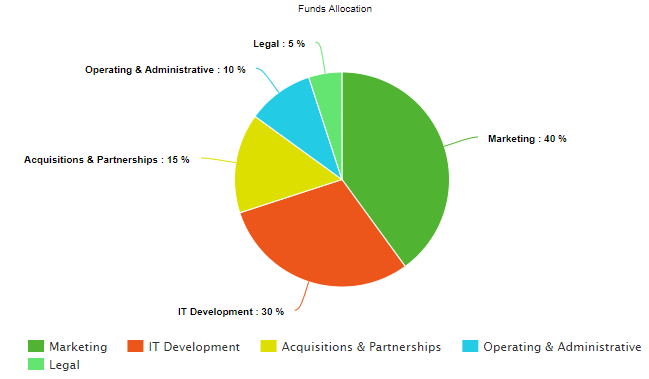 Token
Token: WPT
Total ICO available for sale: 200 000 000 WPT
Token standard: ERC20
Minimum purchase: 0.01 ETH
Platform for sale: Ethereum and ByteBall
Hard cap: $18 000 000 USD
Website | Whitepaper | Telegram | Twitter | Facebook | Instagram
Top Features Of Worldopoly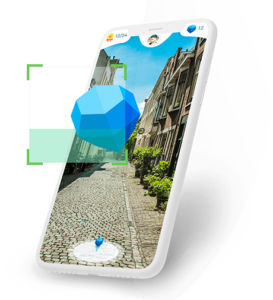 Players will utilize the inbuilt currencies in the game such as the WPT tokens, another form of virtual currency known as Builder's Resource and the Worldopoly coins. Worldopoly is the very first online gaming platform to utilize the power of Blockchain and Cryptocurrencies within its world-building strategy which they hope will help to introduce many people to the full range of possibilities capable with this virtual currency. In addition, through the use of the WPT token players can potentially earn money while playing through a variety of structures built into the game.
Worldopoly will make use of Google Maps functionality in order for players to move through real streets, in actual towns and cities. Therefore, players can purchase real landmarks within cities and potentially rent out apartment buildings or other structures to other players within this virtual world.
Worldopoly will also incorporate virtual reality within the game so that players can be able to see themselves level up and grow throughout the game, instead of seeing a static health bar or a static indication of progress somewhere on the screen.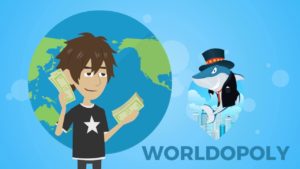 Worldopoly will ensure that players are not susceptible to actual financial losses within real-world terms, as players can trade any item within the game itself for WPT tokens, therefore ensuring that players are eased into the world of Cryptocurrencies.
Players also have the option to renovate buildings and streets in order to make them more valuable. Once a player is tired of a certain house, building or piece of land then they can engage in a transaction with another player to sell the house or they can host an auction and sell the property to the highest bidder.
Social Network Links
Worldopoly is very active on all their social network, here you can find the links:
Twitter: https://twitter.com/Worldopoly
Facebook: https://www.facebook.com/worldopoly
Telegram: https://t.me/worldopoly
Instagram: https://www.instagram.com/Worldopoly.de
Whitepaper: https://worldopoly.io/Worldopoly-Whitepaper-ICO.pdf
Website: https://ico.worldopoly.io
Conclusion
Worldopoly is reinventing the world of gameplay, incorporating several technologies into one integrative platform that will allow players to earn money while playing games. We can't wait to see this in action.
BTT Username: Danbeta2
BTT Profile Link