Nuvoo, which is undoubtedly Canada's largest Cryptocurrency mining company, is now strategizing to emerge as the global top platform for profitable and convenient mining of cryptocurrency. Nuvoo has just introduced a brand new Bitcoin contract, which is set to transform the game for the entire market. This new contract comes with a month-to-month concept that is entirely based on a 24-month payment for a contract that is open-ended.
The Release of New Bitcoin Contract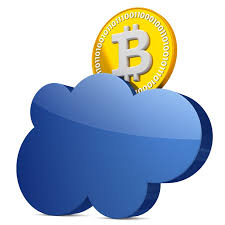 On 16th October 2018, Nuvoo, one of the most trusted Cryptocurrency mining powerhouses in the world, made a major announcement. In the announcement, the company proudly announced to the world that it would be launching a new Bitcoin contract that would bring significant impact in the international cyber market.
With these new contracts that are entirely backed up by the latest and most intergraded ASIC technology, Nuvoo has began offering a low-pricing structure that would challenge some of its main competitors such as Hashflare and Genesis. Nuvoo has revealed that their current mining rates for BTC are 50% cheaper when put in comparison with that offered by Genesis Mining. It also has an incredibly reduced maintenance fee compared to its major market competitors.
First Company to Offer Special Services
Apart from being one of the leading crypto mining companies that the world has ever known, Nuvoo also takes credit for other great achievements in the industry. For instance, it is credited with being the first mining powerhouse to have ever given its clients the advantages of making payments in up to a total of 24 installments. When someone is buying a $3000 contract from Nuvoo, for example, they will benefit from the privilege of paying just $125 every month, distributed equally for all the 24 months. This, would in turn, create an opportunity for the Nuvoo customers to receive large contracts for reduced monthly remittances. When this happens, the market will definitely grow in major way.
Take your First Step with Nuvoo
With BTC mining system that has been designed to fit the needs of the bloggers, Nuvoo gives the Cryptocurrency enthusiasts an easy way of taking their initial steps into the market of Cryptocurrency. It is also important to note that this particular system has been used for the purposes of operating large-scale crypto mining establishments. Nuvoo has plans of introducing its new Cryptocurrency exchange as part of their rapid diversification drive. At the moment, the company owns and manages over ten top-rated datacenters that serves thousands of customers all across the globe. This is done by leveraging the great infrastructure and favorable climate in Quebec, Canada.
The Nuvoo Bitcoin mining contracts are open-ended, and payments are generated daily with the limit of withdrawal set at 0.0020 BTC. To give the miners an idea of the earning potential of each mining plan, the company also has an effective mining calculator that is offered by a neutral third party known as Cryptocompare. Nuvoo has indicated plans of launching its own exchange that would feature crypto-crypto and fiat-to-crypto solutions.