HUMANCOIN – Ico Review
Humancoin is an ICO startup with a difference; the platform is seeking to combine factors such as charity with Blockchain and Cryptocurrencies in order to facilitate the world's very first platform where people can donate directly to recipients without any third party involvement.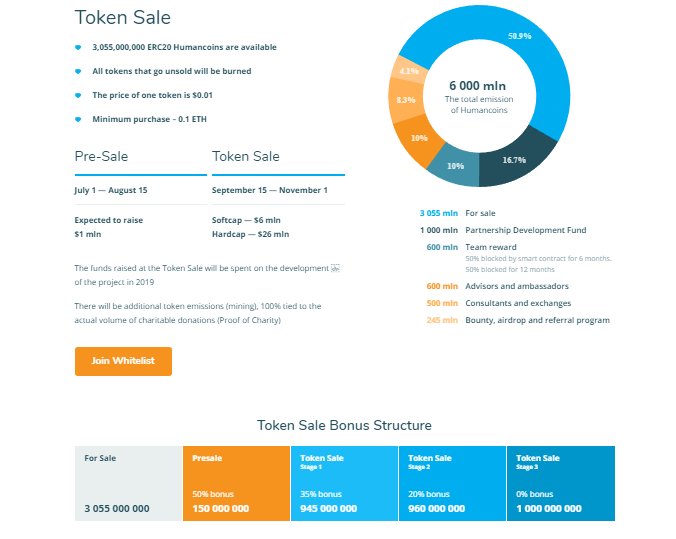 Issues That Humancoin Is Overcoming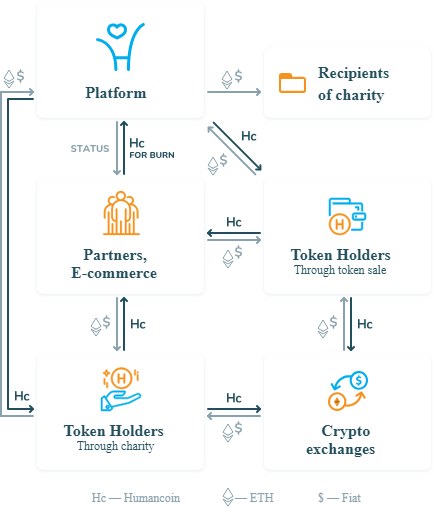 One of the main barriers that charities currently have to face is the reluctance of businesses and private individuals to give due to the fact that they fear that the money they are donating might not end up helping the intended individuals and instead end up in corrupt affairs. Over the years there has been a considerable drop in standing for non-profit organizations in the public eye due to the allegations of corruption and miss-management of funds, but these challenges could be easily overcome.
A further issue to the success of charities today has to do with the intense process involved with the handling of money once it attempts to move over international borders. Currently, this is a very tedious process and requires many external businesses and agencies to get involved in order to help the funds travel to the correct destination.
There is of course, the fact that since many people do not have the ability to garner more information on their specific donation, they don't see any of the positive ramifications and therefore fail to see any real relevance for the action, which leads to them not necessarily wanting to engage in the process again in the future.
Humancoin Advantages
Humancoin makes use of Blockchain to facilitate fast, completely ethical transactions that can be viewed by any interested party worldwide. Blockchain technology is also extremely safe, protecting the funds moving through it from potential threats.
Humancoin's platform will enable a person to donate to any charity in the world, the money can transfer through instantaneously; the charitable person can receive feedback and can be given back additional rewards from the non-profit they partnered with.
Conclusion
Humancoin is combining charity with the principles of online business and Blockchain technology in order to help encourage a whole new generation of people to invest within the world of future. This may be one of the most relevant ICO startups to date; we can't wait to sign up.
Bitcointalk Username : Danbeta2