Coinbase will attain $8 billion valuation after a U.K hedge fund, Tiger Global that usually invests in multinational consumer brands, invests $500 million in the startup. The hedge fund is currently considering doing this which will significantly boost the crypto market's credibility. This information was provided to Record. Once the investment is completed, Coinbase will become one of the startups with the highest value in the U.S.
The investment will partly buy out the existing shareholders although the specific numbers are yet to be decided.
Poster Child Of The Crypto Industry
Michael Novograts, a former Fortress hedge fund manager at the Finance Disrupted conference that was held in Manhattan said that Coinbase is the poster child of the crypto world valued at $8 billion and that it is a real company run by intelligent and savvy people.
Not everyone is convinced about the potential of Cryptocurrency startup to grow to the extent that Coinbase has. Warren Buffet once compared Bitcoin to rat poison. Other skeptics have compared it to the tulip craze that swept through Holland in the 17th Century.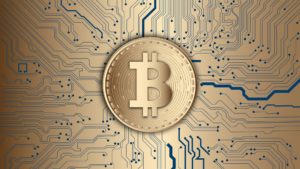 The price of Bitcoin has fallen more than 50% this year. Other digital currencies such as Ripple and Ether performed far worse and have dropped by 76 and 65 % respectively based on the records from Coindesk.
Despite these grim figures and negative remarks, Novogratz is still optimistic about the fate of the crypto industry. His Crypto-oriented merchant bank Galaxy Digital got into a stock exchange in Canada in August. He Predicted that bitcoin will make a comeback next year. He believes there will be endowment and pensions come next year.
Coinbase's Exponential Growth
Last year, the valuation of Coinbase stood at $1.5 billion. This was determined just before the popularity of Cryptos grew towards the end of 2017. From that time, the company has been doing poorly business-wise because of the plummeting prices of Cryptocurrency. Brian Armstrong, the company's CEO and his counterparts have been reported saying that they are not too concerned with short-term trading capacity rather their eyes are set on popularizing the system on a global scale.
Coinbase says that it is still making profits and according to its report it has been busy negotiating with interested parties for a larger portion of this year regarding selling secondary stock to enable them to get cash without having to raise money. The startup had warned people to desist from imploring shareholders.
IPO In The Offing?
Coinbase is reported to have attempted to give itself a valuation of $8 billion during its Earn.com acquisition. This happened this year, and it was its biggest acquisition since its inception, and it is believed to have been expanding for a likely IPO.
The company lately hired Charles Schwab's Chris Dodd after losing David Marcus of Facebook who was working as their independent director. The Crypto industry giant also recently employed Michael Li as its new data vice president. Michael is Linkedln's senior executive and the leader of data science and analytics at the company.