Bitcoin is marking ten years since it was established. Although no one knows for sure who invented it, there is a widespread belief and reports that suggest that Satoshi Nakamoto was the brain behind Bitcoin Blockchain and Cryptocurrency based on his whitepaper.
Meanwhile, almost coincidentally, the US Securities and Exchange Commission (SEC) has postponed its decision on the request by Bitcoin to be granted the rights for a Bitcoin exchange-traded fund (ETF) that was supposed to be issued at the end of September 2018. This has consequently sent the markets into disarray given the depressed gains that the market has shown in the last 24 hours of trading.
Revisiting The History Of Bitcoin In 2008/09
Satoshi Nakamoto wrote a white paper that was titled Bitcoin: A Peer-to-Peer Electronic Cash System. He posted it on a mailing list and Bitcoin has since grown to be a famous open source community project. Reports show that the first community to be bought by BTC was a pizza at 10,000 BTC.
It is important to point out that the idea of Bitcoin and its native token, BTC, was inspired by the then economic hazards following the widespread economic crash of the 2008/09. In this period, banks and financial institutions such as Goldman Sachs collapsed or simply stopped issuing credit following fears that the funds could be used to finance overpriced projects. There were also widespread fears that Banks had issued bad debts, especially in the property markets section.
The most notable aspect about Bitcoin is its native Token, BTC. It is the leading Cryptocurrency of the world that has a market capitalization of over $114 billion which is more than half of the total market capitalization of the Cryptocurrency market.
BTC Price Has Been Volatile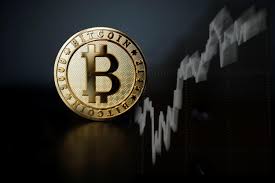 Revisiting the history of BTC mining, it can be noted that the initial value was just $0.003. However, BTC is currently priced at $6,366 after a series of bear runs and bull runs that have been the talk of the world media outlets.
In 2017, BTC gained throughout the year from a low of $2,200 to a peak price of $19,343.04 on 17th of December 2017 representing a growth phenomenal growth of 31,21,67,233%. However, a series of events such as Bitcoin ban in various countries such as China have led to a plunge in price to lows of $5,000 in 2018 before recovering to the current price.
Additionally, Bitcoin has been at the receiving end of fierce criticisms from many factions such as industry leader, media houses and even environmentalists. However, a Bitcoin has a large following of enthusiasts and investors on the other and who have been driving the Bitcoin agenda and growth.
Bitcoin ETF Has Been Postponed
VanEck and SolidX which are financial and Cryptocurrency firms respectively had filed an application for a BTC ETF in June 2018 to the US SEC which was to give a decision on September 30. However, the federal agency has postponed its decision citing that they are conducting more deliberations. A similar BTF ETF application by Cameron and Tyler Winklevoss was rejected on two occasions.
An ETF allows investors to buy BTC without using a Crypto exchange platform. Many experts believed that the US SEC would give the green light. At the turn of events, Bitcoin enthusiasts will have to wait longer.